Find an oral care item best for you✨
September 7th, 2023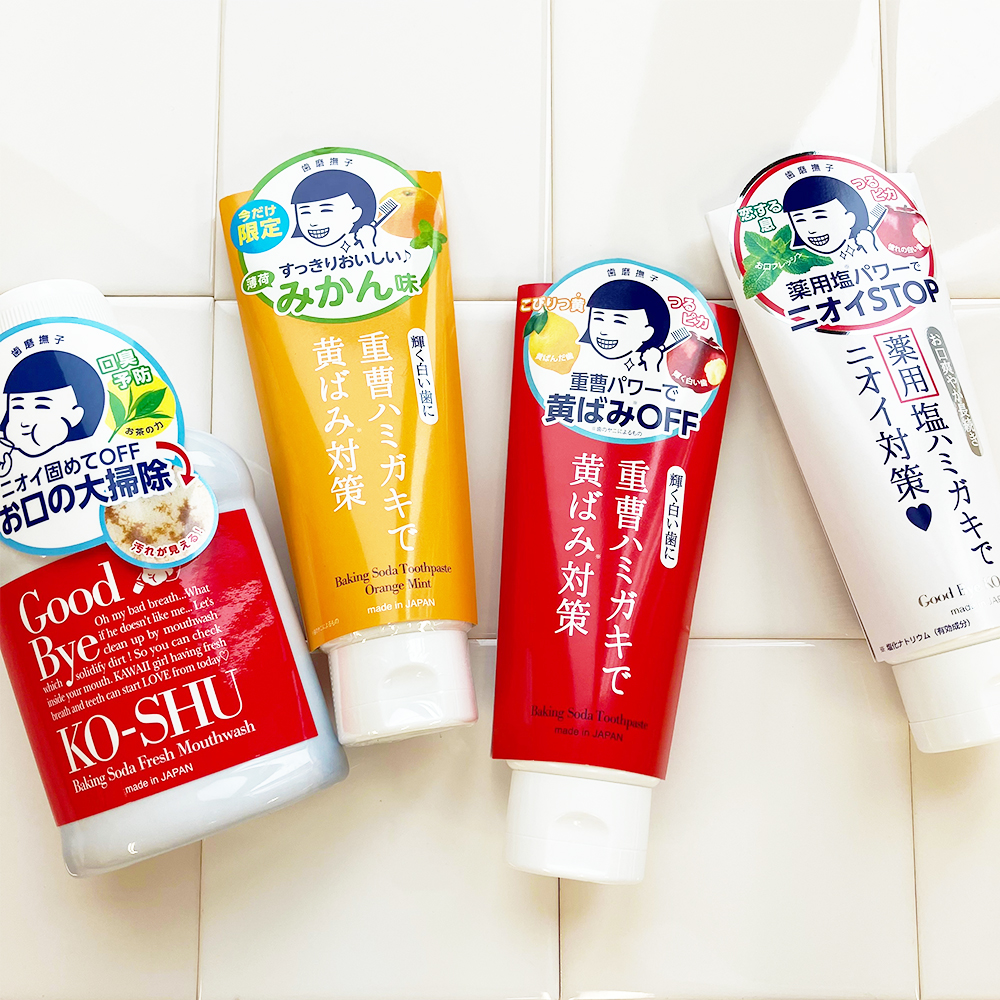 Limited "Orange Mint" flavor is now on sale!
🍃Want white tooth without yellowness!
#BakingSodaGlossyToothpaste
Protein-decomposing power & gentle scrub effect of baking soda.
Loosens stubborn yellowness and leaves teeth clear white.
🍃Want to remove yellowness and bad breath!
#SaltBakingSodaToothpaste
Baking soda power removes yellowness & medicated salt prevents gum disease.
Also recommended for bad breath♪
🍃Clean up your mouth!
#BakingSodaFreshMouthwash
Baking soda dissolves the dirt and odor bacteria in the mouth.
Tea essence solidifies odor bacteria.
Keep your mouth refreshed♪
You'd be surprised at the massive brown dirt!
————————-
HAMIGAKI NADESHIKO BakingSodaGlossyToothpaste 140 g
HAMIGAKI NADESHIKO SaltBakingSodaToothpaste 14 0g
HAMIGAKI NADESHIKO Baking Soda Fresh Mouthwash 200 mL
————————-